Catastrophic Accident Lawyer
Catastrophic Accident Lawsuit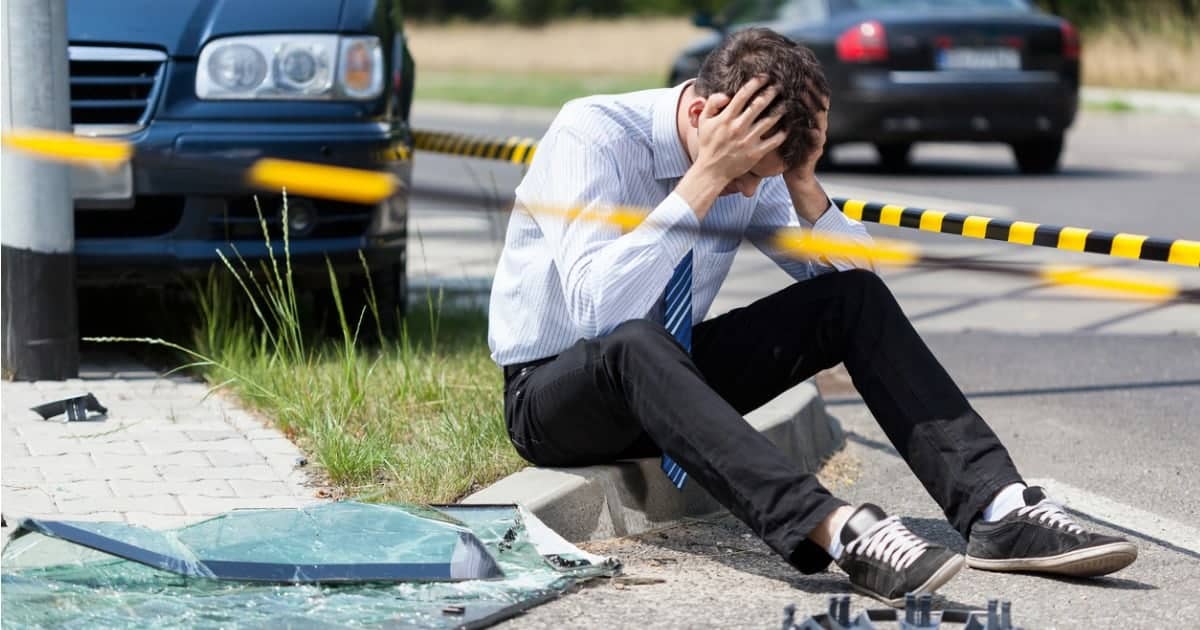 A person's life could change in an instant because of a catastrophic accident. One moment you could be going about your daily life at work, school, or the grocery store and then the next moment you could be in a hospital with severe injuries. For those who have suffered a catastrophic injury due to the negligence of someone else, a specialized accident attorney can help you get compensation and justice. A catastrophic injury lawsuit may not fully restore one's injuries or fill the void left by the death of a loved one, but it is a means to find some sort of closure or a resolution.
What is Catastrophic Injury?
Suffering a catastrophic injury means you have sustained a permanent injury that will prevent you from living your life the way you were before the accident. The American Medical Association defines catastrophic injuries as severe injuries to the spine, spinal cord, or brain. Another type of catastrophic injury is severe burns that are classified as 3rd-degree or higher.
Catastrophic injuries usually occur suddenly without warning and change the life of a person forever. Victims of catastrophic accidents may no longer be able to work or perform normal daily tasks without help. The victim's family members will usually be required to assist them with lifelong rehabilitation processes because of the injured person's permanent disabilities. This can have devastating effects on the victim and the victim's family both financially and emotionally.
Common Types of Catastrophic Injuries
The types of injuries that affect, among other things, the body's central nervous system and cause consequences that medical professionals would consider catastrophic include, but are not limited to, are:
Brain injuries
Spinal cord injuries
High degree burns
Amputations
Exposure to toxic chemicals and substances
Organ damage
Loss of vision, hearing, or speech
Permanent disfigurement
Catastrophic injuries are mainly related to brain or spine damage. Below is a list of a few of the severe consequences of a brain or spine injury:
Brain Injury
Loss of cognitive function (e.g. amnesia)
Declined motor skills
Sensation impairment (e.g. blindness)
Changes in behavior
Spinal Cord Injury
Loss of movement
Loss of bladder control
Quadriplegia
Paraplegia
Complete paralysis
All of these types of catastrophic injuries require long recovery times, with painful rehabilitation and long-term care needs during a period of time when you may not be able to work. Injured victims should be focusing on their recovery and should not be worrying about how to pay medical bills. The legal team at Dash Injury Law Firm is here to help you if you are suffering from similar injuries listed above because of someone else's negligence.
Filing a Catastrophic Injury Lawsuit
If an accident or act of negligence causes a catastrophic injury to you or a loved one, you can pursue compensation through a personal injury lawsuit. With the help of Dash Injury Law Firm and our catastrophic injury lawyers, you can hold the responsible parties liable for their negligent actions that have caused you harm.
Here are the damages you may be able to recover in a catastrophic injury lawsuit:
Medical Expenses – Any bills that you accumulate as a result of the accident may be compensated. This includes surgeries, physical therapy, in-home care, medical devices or medications that you may now require, and more.
Loss of Income – Your injuries may put you out of work temporarily or permanently. Any wages that you have lost or will lose due to the accident may be compensated.
Pain and Suffering/Emotional Damage – The emotional damage that you and your family have suffered may be compensated. In the case of wrongful death, this includes the loss of support and love from a family member as well as trauma.
Benefits of a Catastrophic Injury Attorney
Some plaintiffs will want to save money on hiring a lawyer and pursue the damages without legal representation. While injured victims have every right to pursue their own lawsuit, it should be known that these types of cases can become extremely complex and time-consuming. A catastrophic injury lawyer has the experience, knowledge, and skills to appropriately and effectively handle your case. The attorney also knows how to negotiate a fair settlement amount with the defendant party and avoid going to trial.
Many victims are unprepared to handle the vast amounts of paperwork and research that is required when filing a legal claim, especially after a catastrophic accident. Defense attorneys will be working to place blame on the plaintiffs, which could result in the loss of thousands of dollars from a potential settlement. When you retain an attorney to fight on your behalf, this will not happen.
The attorneys at Dash Injury Law Firm will be able to help you gather evidence to prove that the defendant was acting negligently and that you suffered physically, emotionally, and financially as a result.
Speak With a Catastrophic Accident Lawyer Today
The experienced attorneys at Dash Injury Law Firm will help guide you through the litigation process of a catastrophic injury lawsuit. It is crucial to find an attorney who will support you during this difficult situation and advise you with expert legal advice.
Dash Injury Law Firm provides catastrophic injury lawsuit services in the surrounding areas of the following locations:
We are committed to serving our clients and fighting for the compensation and justice they deserve. Call our legal team today at 888-(DASH-LAW) or complete an online contact form.
The information contained in these pages should not be taken as a substitute for legal advice and it is in fact not legal advice, especially as to cases which are highly fact-specific.